Again, this is only going to be a few items long, because I'm rubbish at thinking of favourites, I need to start taking note of them.
Lynx Attract for Her ~ Bodyspray and Body Wash Set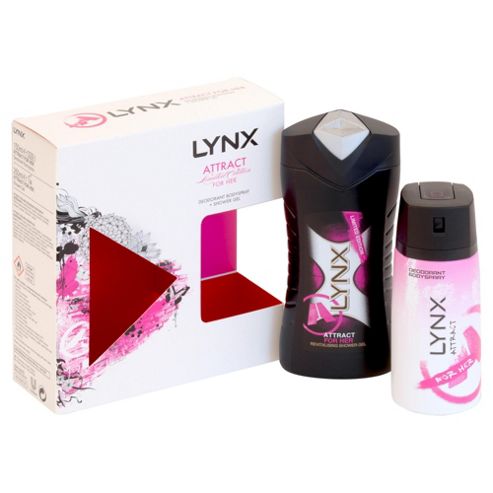 This was a Christmas present, which, you can never go wrong with body spray or shower gel with me, really. I love the smell of it, and that's really all I can say. It smells nice, and works? *shrugs*
Barry M ~ Matte Top Coat
Over half term, I got to wear a couple of nail designs, which I was very happy with, as during a school week, I don't get the chance to do my nails up. So, I've been wearing french tips with a matte finish, which looks brilliant to me.
The first was worn over half term, using Ciate polishes, and the second was worn on Friday to school for the heck of it using an Avon French Tip duo.
Hollister ~ Solana Beach ~ Hand and Body Cream
I bought this last year when on exchange in Zaragoza, Spain. It was literally the cheapest thing in the shop, which isn't exactly surprising. However, I think I paid 7 euros for this, I mean, seriously? It smells gorgeous, though. I've been using it as a hand cream lately, because my hands need some maintenance!
w7 ~ Eye Lust Mascara
This was a Christmas present from my sister, alongside some other subtle makeup items (she's my older sister, so she's not too keen on me making myself up too much). This mascara has a lovely wand (I prefer the types that are bristles over plastic, as they hurt less when they go into your eyes!), great coverage, and makes my eyes look really wide, which, as I've mentioned before, I like my eyes to be the focal point of my look.
Sweeney Todd: The Demon Barber of Fleet Street
Bit of an odd favourite, I know, but this month I went to see my friend Emily in her school's production of Sweeney Todd. She may have not had a big role, but I was so proud of her, simply seeing he on that stage and knowing she'd worked so hard to be there.
Also, the music of Sweeney Todd has a haunting beauty that is so enchanting. The story may be creepy, but with good acting, it was pulled off spectacularly, and I ended up with shivers whenever they sang the Ballad of Sweeney Todd.
So those are some of my favourites for February! I've got to go work on tomorrow's Writing Wednesday now, which, spoiler alert, is FISH! I can barely contain myself!
Eve <3